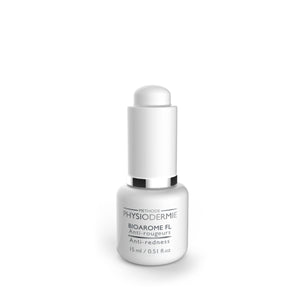 This serum is suitable for the care of skin subject to capillary fragility. Gently moisturizes the skin and improves its aspect. Daily use will reduce the appearance of redness*, leave skin feeling silky, cushioned.
Skin Type:
Skin with capillary fragility, prone to redness
*redness due to dry skin
Benefits
Reduces redness due to dry skin
Moisturizes and rebalances the skin subject to redness
Improves skin's appearance, provides a clear and smooth complexion
Actives
Synergy of natural essential oils of Ylang Ylang, Cypress, Lemon and plant extracts of Hydrocotyl, Witch Hazel and Butchersbroom,
Escin
Phospholipidic Complex
Hydrating Agent.