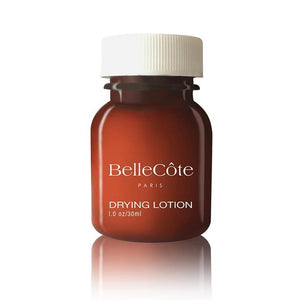 This Drying Lotion with sulfur, zinc and camphor miraculously heals pimples and blemishes virtually overnight. It also has strong anti-inflammatory, antibacterial and antimicrobial properties.
DIRECTIONS:
Shake well; dip a Q-Tip or cotton swab into the drying lotion and apply to individual pimples. For very deep pimples, you may need to apply the Drying Lotion for 3-4 nights before seeing improvement.
Active Ingredients: Zinc Oxide, Sulfur, Camphor, Chloroxylenol, Iron Oxide.