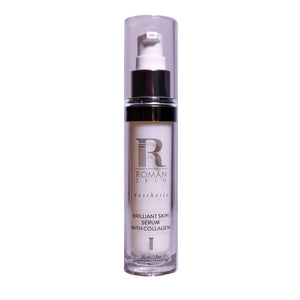 Skin Type: ALL SKIN TYPES

Product Description: Reveal a brilliant glow with this powerful Vitamin C anti-oxidant serum that combats aggression from sun, stress and environmental influences. Resveratrol, exfoliating Fruit Acids and Green Tea Extract ignite superbly radiant skin. Pseudo-Hyaluronic Acid offers moisture attracting, hygroscopic benefits maintaining hydration levels on the skin.

Client Use: After cleansing and toning, apply a drop of serum to forehead, chin and cheeks and massage in gently. Follow with moisturizer or treatment product appropriate for your skin type.