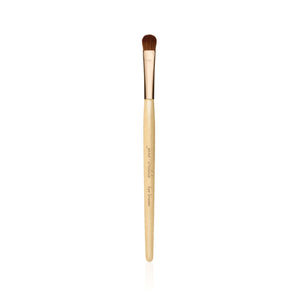 A medium-density brush for applying eyeshadow. 
Details
A short, flat, medium-density brush.
Luxuriously soft.
Use for eyeshadows.
How To Use
Use to apply eye shadow.
Tips
Use to define the underside of the brows with light shadow or to darken the outer lash line with dark shadow.
Use to apply powder foundations on blemishes or spots.
Ingredients
Naturon