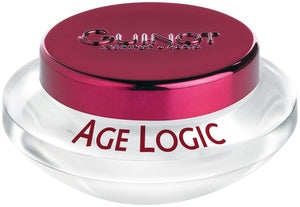 Helps stimulate the skin's energy and restores suppleness for a more youthful appearance. Extremely effective to nourish and enrich dry skin.
Skin Type:
Dry
Anti- Aging
Treatment Type:
Use Daily: Morning and Evening
Key Ingredients
ATP - stores essential nutrients for younger looking skin.
Actinergie - increases oxygenation to the skin.
56 Active Ingredients - supplies the elements required for healthy rejuvenation of the skin.
Rambutan Leaf Extract - helps strengthen the elasticity of the skin.
Liposkin - restores the acid mantle that reinforces the skin barrier, protecting it from external irritants.  
Pro-ceramides - provides the skin with the nutrients that are essential to the skin's comfort and beauty.