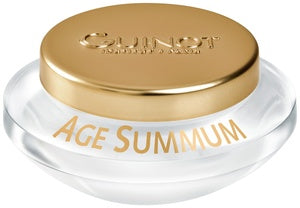 Helps restore the skin's defenses against the effects of aging, while improving the appearance, resulting in a firmer and more youthful skin tone.
Skin Type:
Anti- Aging
Treatment Type:
Use Daily: Morning and/or Night
Key Ingredients
Immune Complex - an amino acid derivative which protects cells, specifically protector cells of the skin's immune system and youthful appearance
ATP-Actinergie - stores and delivers essential energy for younger looking skin.
Cellular Life Complex - supplies the elements required for healthy regeneration of the skin.
Vitamin C - anti-free radicals and brightening.