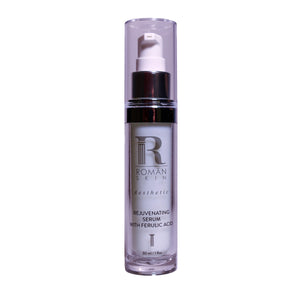 Skin Type: POLLUTION DEFENSE, ENVIRONMENTALLY STRESSED, ALL SKIN TYPES

Product Description: Protect your skin every day with this powerful cocktail of luminosity defending Vitamin C and Ferulic Acid. Recommended as a daily primer under makeup and moisturizers, this serum penetrates easily creating a moist canvas that is soft and nourished. Active levels of Anti-oxidants enhance skin's resistance to ambient pollution and environmental damage caused by free radicals. Apple-source
Malic Acid awakens cellular renewal, enhancing penetration of vitamins and active ingredients found within this youth defending serum.

Client Use: Apply a thin layer of Serum to the entire face, neck, and chest. Avoid eye area. Allow 3-5 minutes for absorption then follow moisturizer suitable for skin type. May be applied twice daily.